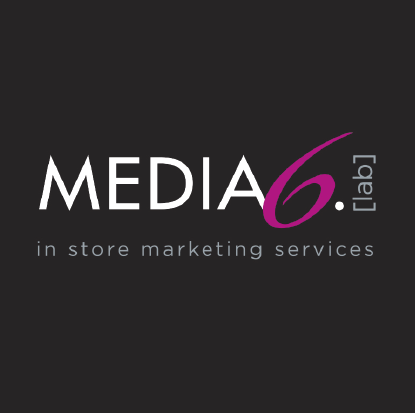 Experiential marketing
MEDIA6.[lab]
#MEDIA6 INVESTS IN DIGITAL THINK TANK
The [lab] is the Group's innovation incubator. This innovative concept is completely new in the POP display and fittings industries, staying on the cutting edge of new ways consumers are connecting.
[The Immersion# This is an experiential laboratory and an idea reservoir, a truly interactive and connected experience. We've chosen the latest major innovations and are anticipating future advances.
[The Experience# These days, shoppers want to enjoy themselves. They want to interact with brands, live new experiences, test products, have fun. This means an experience is the key to creating an interaction among the consumer, the point of sale and the product, allowing the shopper to integrate the brand into their experience and leading them to make a purchase.
[The Service# MEDIA6's extensive point-of-sale marketing experience gives us the expertise we need to help our clients offer their customers something new: a shopping experience through experiential marketing.
#AGENCEMENT
#MARKETINGEXPERIENTIEL
Le Groupe MEDIA6 à réalisé l'agencement et codéveloppé l'experience shopper dans le point de vente Shiseido situé au Printemps Haussmann. Nous avons créé un parcours client grâce à une technologie digitale et innovante pemettant un accompagnement du shopper dans le choix des produits en fonction de son type de peau.
#MEUBLE INTERACTIF
#MARKETINGEXPERIENTIEL
Mobilier intégrant un dispositif de digitalisation permettant la mise en avant des nouveaux parfums sur le lieu de vente. La prise en main d'un parfum permet de lancer le contenu associé sur l'écran et d'allumer la zone correspondante sur le présentoir. Le contenu est administrable à distance, ce dispositif permet de récolter la data.