MEDIA6 Production Métal
A factory specialised in metal work.
DESIGN OFFICE
MEDIA6 Production Métal has a design office with six project managers and two designers who create POP display and fitting solutions with CAD software. Our very experienced team is always exploring new technical, financial and aesthetic solutions to fulfil your expectations. The team designs multi-material products with wood, plastic, cardboard, lighting and various accessories.
PRODUCTION TOOLS
MEDIA6 has nearly 80 employees working in 22,000m² of facilities, making our company a major player in the POP display and fittings industry. The production is structured in different workshops:
-Machining, by punching and by flat or tube laser cutting - (automated and manual) -Welding (TIG, MIG Arc, Soldering) and Polishing -Painting (using electrostatic epoxy powder spray) -Assembly then packing -Logistics
MEDIA6 Production Métal also has 8000m² of logistics depots for stock deliveries. These facilities also allow us to offer customers more flexibility.
INDUSTRIES
MEDIA6 Production Métal works in a large number of industries: -POP Displays -Merchandising Material -Shop Fitting -Shop Fixtures -Industrial Subcontracting
ISO 9001 and ISO 14001 certified subsidiary (quality and environmental regulations)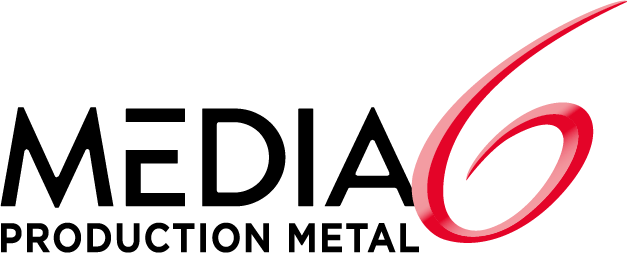 GENDER EQUALITY INDEX (2021)
The result is incalculable depending on the indicators used in the Law n°2018-771 of 5/09/18 and the decree n° 2019-15 of 08/01/19.
Indeed, the cases of case or possible differences in treatment between the sexes are non-existent or insufficiently representative on the various indicators for a relevant overall conclusion.
However, the subsidiary has contributed to our CSR approach rewarded by the Ecovadis label at platinum level, a level of commitment that would not have been possible without a certain harmony within the teams.